Drip Irrigation Pipe Production Line
T-tape drip irrigation pipe machine
Technical parameter:
| | | | | |
| --- | --- | --- | --- | --- |
| Item | diameter | thickness | production speed | distance of dripper |
| T-tape drip irrigation Pipe machine | Φ12-16-20mm | 0.15-0.6mm | 200m/min | 50-100mm |
Product description:

Internal tape drip irrigation pipe dripper, design of the turbulent flow is long enough to produce damping effect and decay the pressure. That makes the flow uniformity much better than flat dripper and single blade labyrinth irrigation pipe. It also have obvious advantage on anti-blocking. The water outlet, using slit type has construction which is similar to one-way valve. Water out-let will shut down when the pipe produced negative pressure. That prevent the pipe from absorb field soil and resistant grass root clogging, then the pipe will not be blocked by negative pressure.
1.Extremely high irrigation uniformity, good flow index, it has much better hydraulic performance beyond comparison of other types of irrigation pipe.
2.Extrusion welding forming one time, no joint, no rough selvedge, little chance burst under compression.
3.Much filter hole on flow inlet, high clogging resistance.
4.Machinery perforate slot outlet. Avoid invasion of plant root and insect to block the dripper. The anti-block performance is better than other types since the special outlet design.
5.Good energy dissipation since the extended turbulent flow, good flow index, and have certain compensation.
6.Exclusive double blue strip make it easier to recognize on installation.
7.This product have various pipe diameter and pipe thickness and it have certain compensation, so the laying length is longer.

Feature 1:
• Inline tape drip pipe forming device. (Xindacheng invention patent, patent No.ZL2012102831941)
• Internal labyrinths strip is thermoformed by accurate device and make sure water flow exactness. • Labyrinths strip forming device is controlled by servo motor.
• According to clients required flow, easy to change to molding strip.
• Special technologies, internal cooling system, make sure succession strip and high speed molding.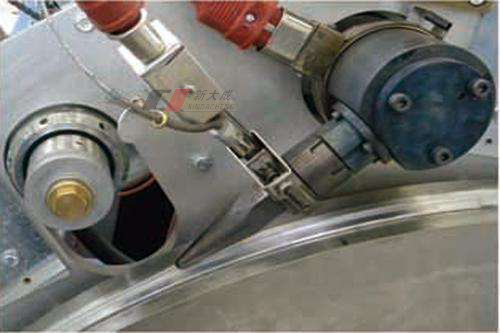 Feature 2:
• Online high-speed punching and monitor system.
• Slitting speed: 2000pcs/min.
• Accurate analysis punching state.
• Slitting water outlet by PLC operation.
• Auto sense system.
• Providing online monitor system for detecting slitting and auto identify revised.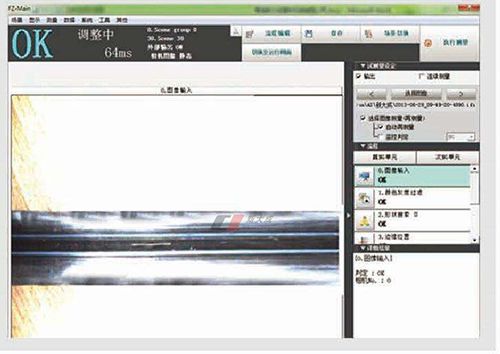 Feature 3: Auto rewinding and accumulate device.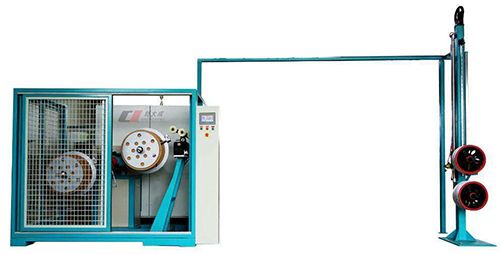 Feature 4:
• Advantage of production line.
• Injection machine and mould is no longer requested.
• Reduce plant operator, easy to handle.
• All processing is by extrusion technology.
• Very high internal tape filter and high clogging resistance.