Dripper & Inject Mold
Flat dripper mould
Product description:
Our company has a professional precision mold team, responsible for the development and production of precision molds. We specialize in precision plastic mold processing in the fields of agricultural irrigation, electronic communication, computer, medical and other industries; we have advanced processing equipment imported from Japan (Japan Sodick slow wire cutting machine, mirror spark machine, high speed machine, etc.), high-end testing equipment, etc.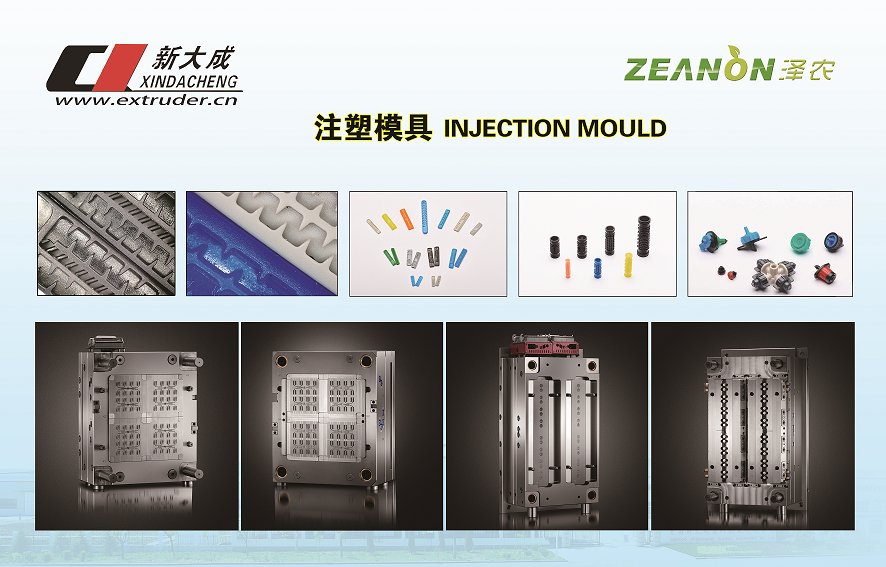 Production of a series of Flat dripper molds, emitter mold, Cylindrical drip mold, Oneline dripper mold, medical, computer component injection mold; in the form of flow channels, there are full hot runners and cold runners; according to customer needs for mold size, We produce molds with various cavity numbers, such as dripper molds. Our company has developed molds with 128-cavity , 256-cavity and 512 cavity semi-hot runners and full-hot runner, supplying mold parts to mold manufacturers in Singapore and Switzerland, and exporting complete Dripper molds to Italy, Iran, Russia, Australia and other countries.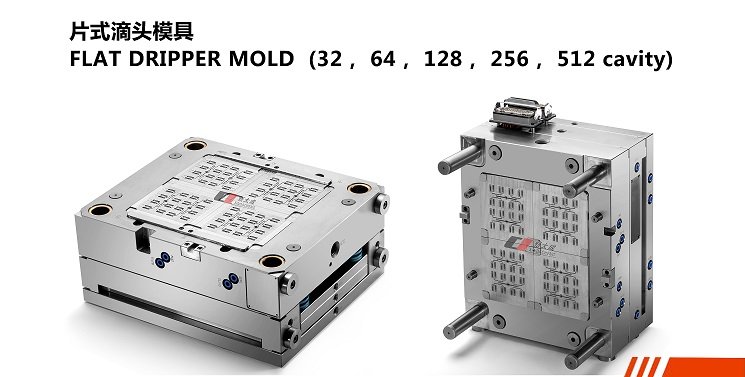 In order to ensure the precision of the production mold, our company has a modern workshop, advanced processing equipment imported from Europe and Japan, and mature manufacturing technology to ensure the accuracy of each part.

1. Dripper's shape and size can all be individually customized per customer request.
2.Water flow rate:0.8L/H-8L/H.
3.Mould cavity:24, 32, 64, 128, 256, 512.
4.Mold cycling time:4-7 seconds.
5. Mould type:cold runner,half runner,hot runner.
6.Fixing Korean brand for hot runner mould's temperature control system.
Make different type dripper as per customer order: