Xindacheng events
Xindacheng invites you to to participate in the 16th SNEC (2023) International Solar Photovoltaics and Smart Energy (Shanghai) Conference and Exhibition
We sincerely invite you to participate in the 16th SNEC (2023) International Solar Photovoltaics and Smart Energy (Shanghai) Conference and Exhibition from May 24th to May 26th.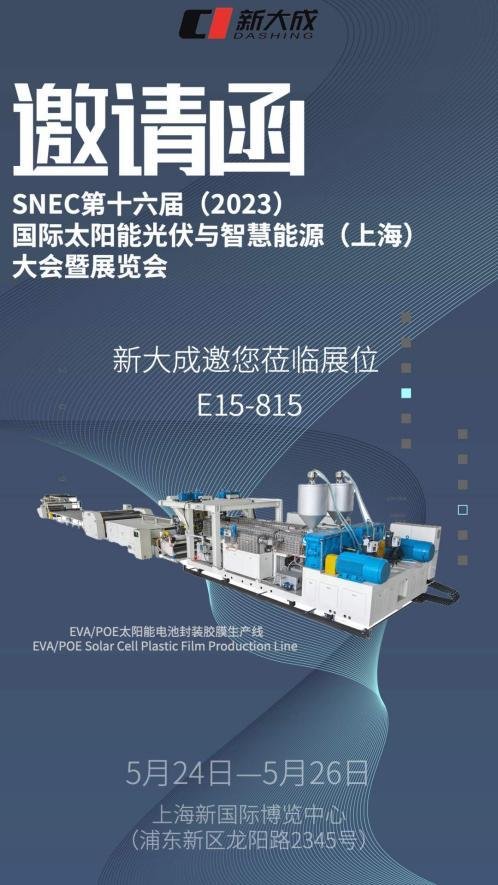 1. EVA/POE Film Equipment
We provides mature and complete EVA/POE solar adhesive film equipment solutions from raw materials to finished products of the process chain.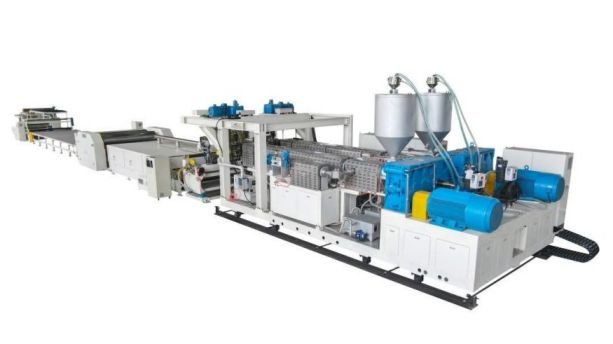 Five roll enhanced cooling system
Increase the Angle design, to the film for full cooling;
Flat step design, so that the membrane operation without external force.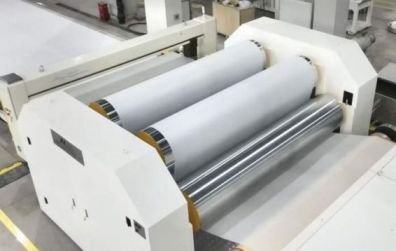 Tempering oven
The latest far-infrared tempering process, precise temperature control,
Stainless steel and special insulation materials to achieve thermal insulation and energy saving.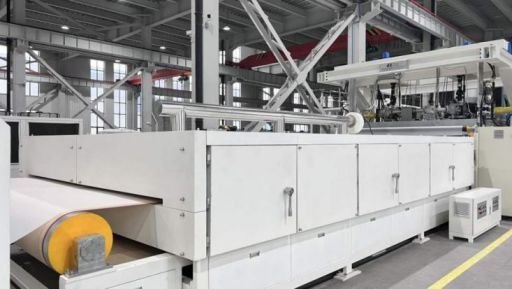 Special cooling styling track
Ensure that the membrane material is smooth and wrinkle-free,
At the same time, it provides great help to the flatness of the film.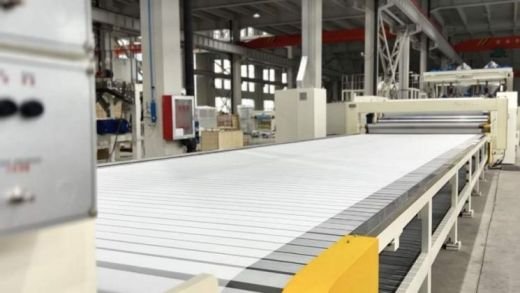 Automatic rewinding system intelligent, convenient and fast.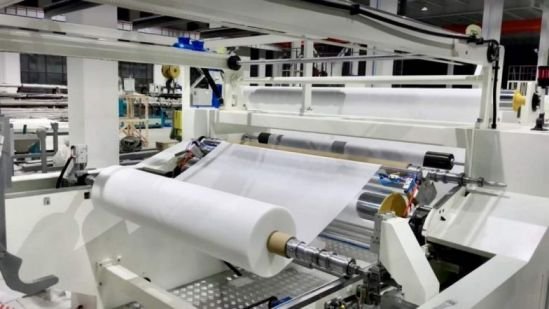 Provide site layout and utility solutions.
It provides the masterbatch modification equipment and public engineering solutions for solar adhesive film.
2. Solar encapsulation film equipment minicomputer/testing machine series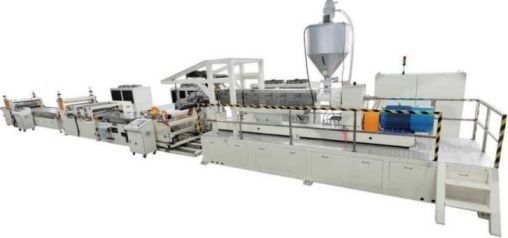 Master the full set of equipment and process contents including formula,
Can provide a platform for customers to carry material experiment.
Special screw and temperature control system to ensure the stability of the material molding.
Hardware configuration quality reliable intelligent and convenient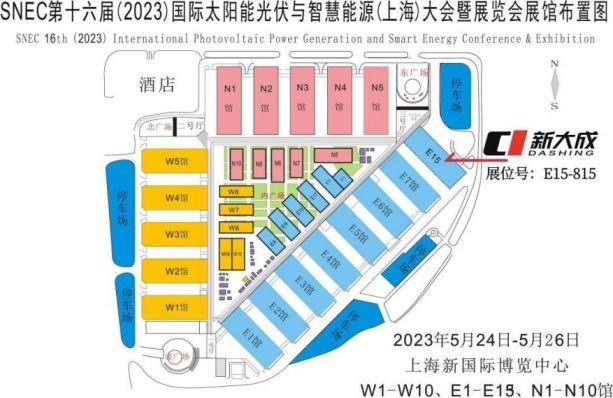 Welcome to our booth E15-815,
To discuss the development of the photovoltaic industry,
Explore more possibilities in the photovoltaic field.